---
 SUPER SOFT BRUSHING EXPERIENCE!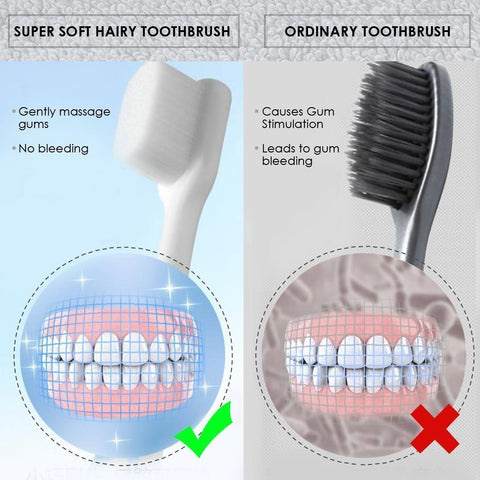 Do you have sensitive gums due to receding gum line? The nano super soft toothbrush has super soft bristles that are gentle on the gums, but very effective in removing plaque. 
It is specially designed for daily cleaning and brushing of sensitive teeth.
This nano ultra-soft toothbrush can provide effective cleaning even in difficult-to-clean areas and reduce chronic bleeding , gum recession and tooth enamel erosion . 
Make sure that the toothbrush keeps your mouth spotless , as if you had just been professionally cleaned.
EMPHASIZE:
Super soft bristles: If you are looking for a good quality cleaner that is easy to clean on your gums, this is definitely the perfect choice
mostSuitable for sensitive gums: ideal for a gentle brushing, cleaning and massaging the gums without causing any damage
Improve oral hygiene: uniquely arranged bristles provide even pressure and help reduce chronic bleeding, gum recession and enamel erosion
Comfort: It has an ergonomic handle that can provide a more comfortable grip and precise maneuverability.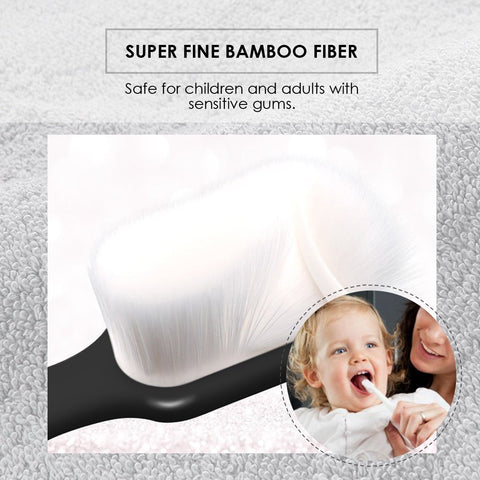 High quality: made of high quality, durable materials without BPA
Easy to use: the compact brush head helps reach all parts of the mouth
Effectively eliminate gums: This soft toothbrush can gently clean to the gum line
Multifunctional: suitable for adults and children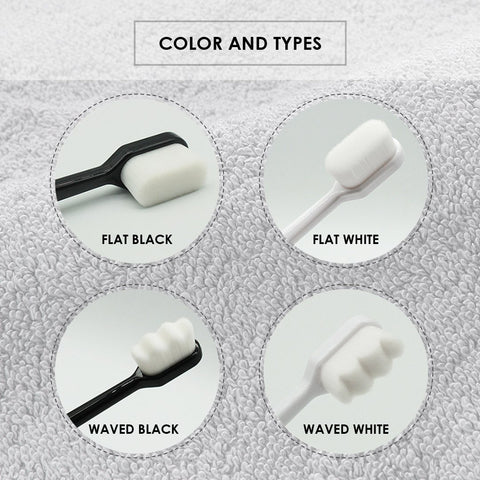 SPECIFICATION:
Material: ABS + micro-nano soft brush
Color: black, white, green
Type: Flat/Wave
PACKAGE INCLUDES:
1 x Super Soft Toothbrush
1 x Containers